Emanuele Frittaion's Homepage
---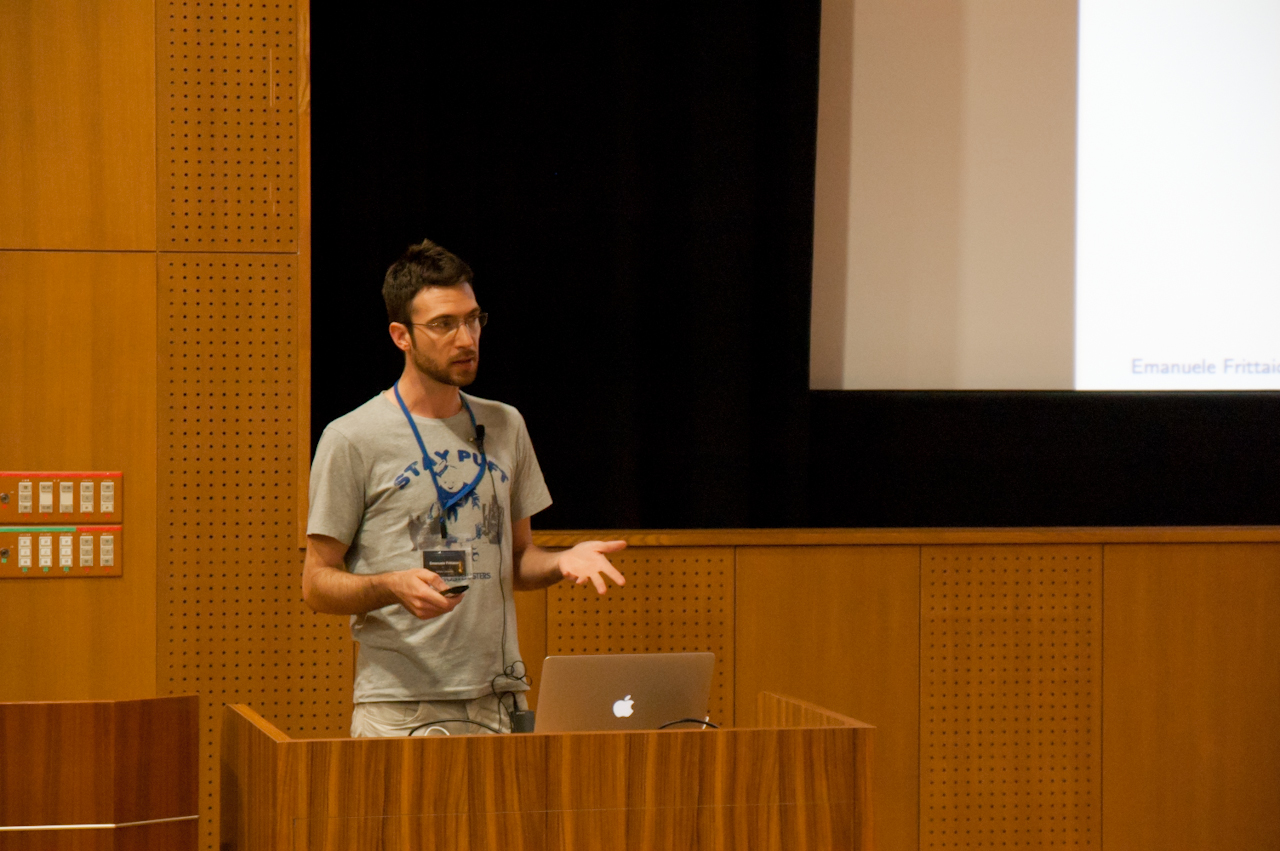 ---
I am a postdoctoral research fellow at the University of Lisbon under Professor Fernando Ferreira.

Until November 2016, I was a JSPS postdoctoral fellow at Tohoku University with Professor Kazuyuki Tanaka.
I received my PhD in 2014 from the University of Udine under the supervision of Professor Alberto Marcone.
My research is in the area of mathematical logic.
General Information
Email: emanuelefrittaion [at] gmail [dot] com

Mailing address:
Emanuele Frittaion
Departamento de Matemática
FCUL - Universidade de Lisboa
Campo Grande 1749-016 Lisboa, Portugal

Mathematics Information
Documents:
Preprints and Publications:
Ongoing projects:
Emanuele Frittaion. On Goodman realizability.
Thesis:
Selected Talks:
The strength of the SCT criterion, TAMC 2017, University of Bern, 2017.


Brown's Lemma in second-order arithmetic, Workshop: New challanges in reverse mathematics, IMS, Singapore, 2016.


Maximal chains in second-order arithmetic, Sendai Logic Seminar, 2015.


Well-scattered partial orders and Erdos-Rado, Computability Theory and Foundations of Mathematics, Tokyo, 2014.


Initial intervals and reverse mathematics, Logic Colloquium Evora, 2013.


Some reverse mathematics results about partial orders, Notre Dame Logic Seminar, 2012.